Reiki: A Practice of Healing and Transformation
By Erin Caitlin Sweeney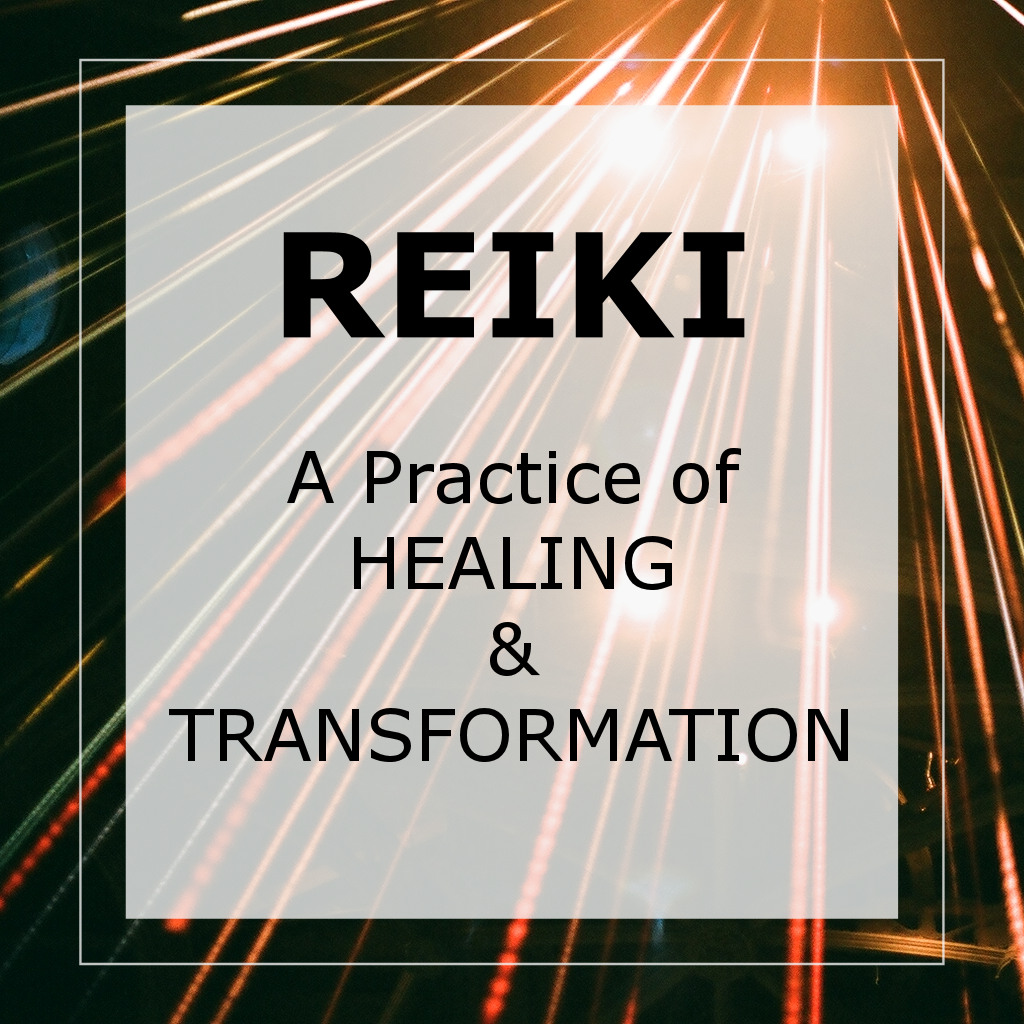 Content warning: non-graphic discussion of childhood sexual abuse.
It was a rainy January morning in San Francisco, CA when I first was introduced to Reiki as a healing practice. I was a graduate student studying Integrative Health Studies and my friend and fellow member of our cohort, Angela Omulepu, offered her first Reiki Level 1 training. There were 6 or 7 of us who gathered to learn from Angela. Her passion, intuition, humor, and knowledge wove together a transformational experience for us all.
This first training occurred during a deep healing crisis for me. I was 28 and just beginning my Saturn Return. Just a few months prior, I recovered memories of childhood sexual abuse. Just a few months prior to that, I chose to stop taking antidepressants that I had taken for nearly 13 years. I was in a difficult place, at the bottom of a hole I struggled to climb out of. Learning about and practicing Reiki that weekend was like a rope being thrown over the edge, a lifeline being offered to me. There was a deep sense of remembering when I gave Reiki for the first time during that training. Maybe it was karmic, maybe it was ancestral. But being a channel for energy healing felt like coming home. There was a settling in my psyche and self. There was a deeper knowing that guided me.
Reiki is a Japanese healing technique that is based on restoring and bringing into balance our energetic systems. It translates to Universal Life Force Energy. The Reiki practitioner channels this energy and through light-touch, shares this energy with the client, releasing blocks and bringing energetic flow to the body. It is holistic. It is intuitive. It is deeply healing and transformative. I am trained in Usui Reiki, which was founded by Dr. Mikao Usui of Japan and brought to the West by Hawayo Takata, a Hawaiian woman of Japanese descent, in 1939.
I began to understand the healing and transformative power of Reiki as I continued to deepen into the practice as student, practitioner, and client. Our Level 2 training that spring was in beautiful Inverness, CA. Thanks to my Reiki practice, herbal medicine, community, therapist, and relationship with my ancestors, I was nearly out of the hole I found myself in just a few short months before. The Reiki 2 training was like crossing through a threshold and entering into a new understanding of myself. It was an opening to possibility, a letting go, a coming home. My friend and I spent our last morning skinny-dipping in the icy, cold water of Tomales Bay. Floating in the salt water, feeling the sun's rays on my skin. Feeling the gentle healing of community, Reiki, and the natural world.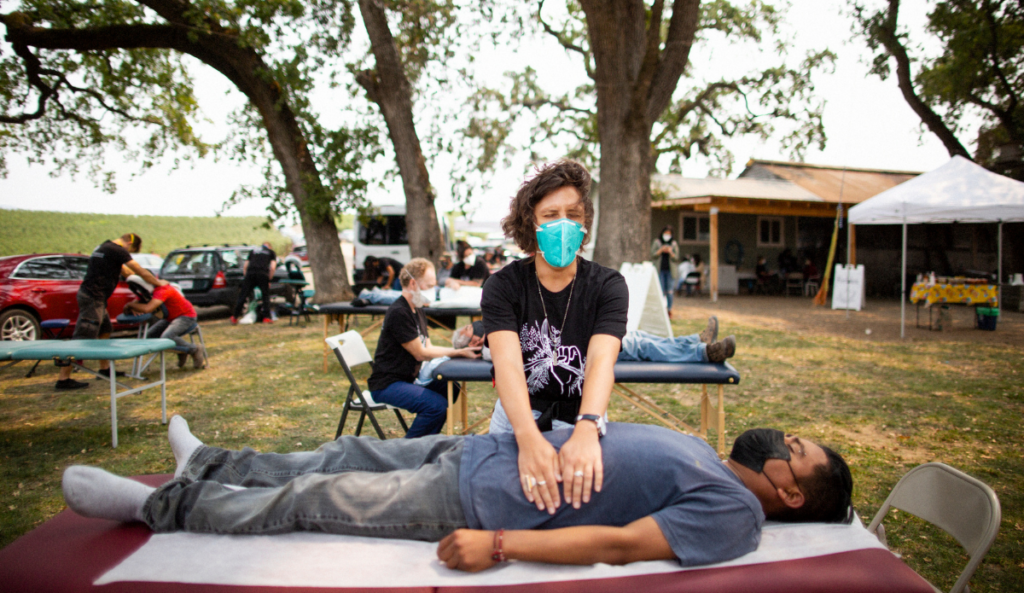 After completing my Level 2 Training, I offered Reiki to friends and family by donation for years and offered my support to organizations like Ancestral Apothecary (now known as Ancestral Arts Apothecary) and The Botanical Bus. I graduated with my master's degree in 2017 and continued on the life-long path that is healing and transformation.
After my Level 3 Training in 2019, I began working as a Reiki practitioner at an in-treatment facility for teenage boys with mental health conditions. Over the years, I have witnessed the transformative power of Reiki as both a client and a practitioner. How it can support the healing and transformation of personal and generational trauma. How it can ease physical pain. How it regulates our nervous systems. How it supports us in feeling at home in our bodies and selves.
I am deeply humbled and excited to be offering Reiki to the Lancaster community in partnership with Move It Studio! I offer this healing practice with tremendous gratitude to my teacher, Angela Omulepu, Reiki founder Dr. Mikao Usui, and the land and belief systems of Japan that shaped this practice. I offer this practice with humility, knowing that this is an adopted lineage rather than an inherited one, and with a commitment to doing so with respect and reverence. As well as continuing exploring and embodying the folk healing traditions of my Pennsylvania Dutch and Celtic ancestors.
About Erin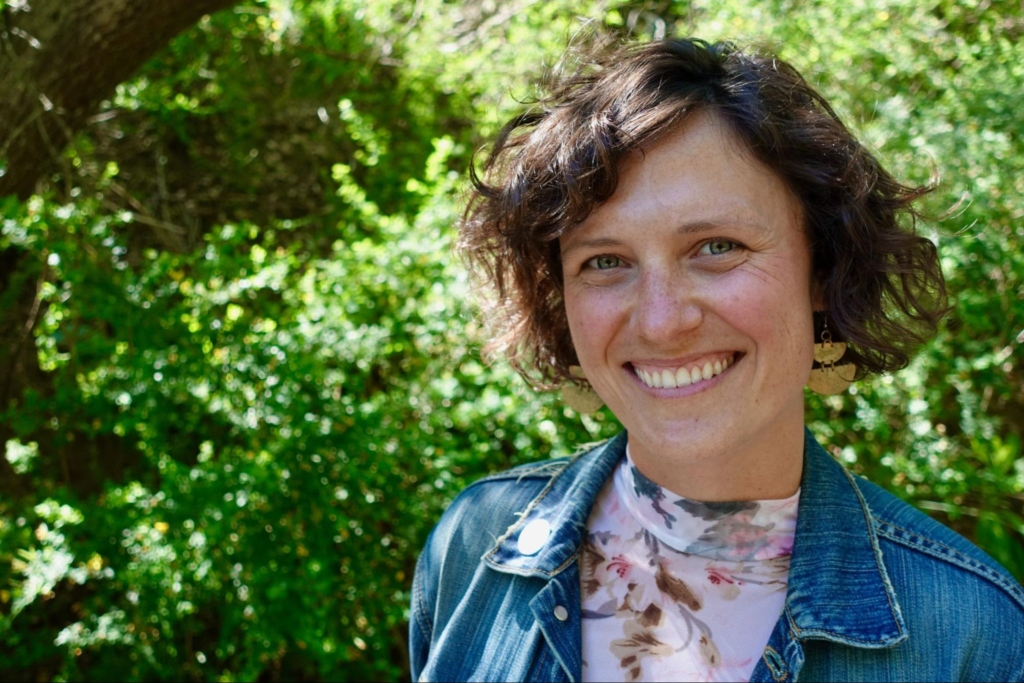 Erin Caitlin Sweeney (they/she) is a healing practitioner, writer, fitness instructor, student of herbalism, and group facilitator. They grew up in the woods on Conestoga-Susquehannock land and, after 16 years away living and loving in New York City and Oakland, CA, returned to the land that raised them, currently known as Lancaster, PA.
Erin offers 1:1 ancestral connection + healing sessions with an antiracist and decolonial lens for folks seeking to develop and strengthen a relationship with their ancestors. She supports clients to feel better in their bodies through Reiki and Energy Healing at Move It Studio. They facilitate classes and workshops exploring ancestral healing, storytelling, and how to divest and heal from white-bodied supremacy.
Erin believes that healing is the process that brings us closer to who we are and who we're meant to be. Disentangling ourselves from who we were taught to be and from who we had to be to survive. Healing is the journey of coming home to ourselves. They believe healing is a radical act. That when we look inward with honesty, accountability, and compassion, we can bring healing to ourselves, our ancestors, and show up rooted for collective liberation.