Blog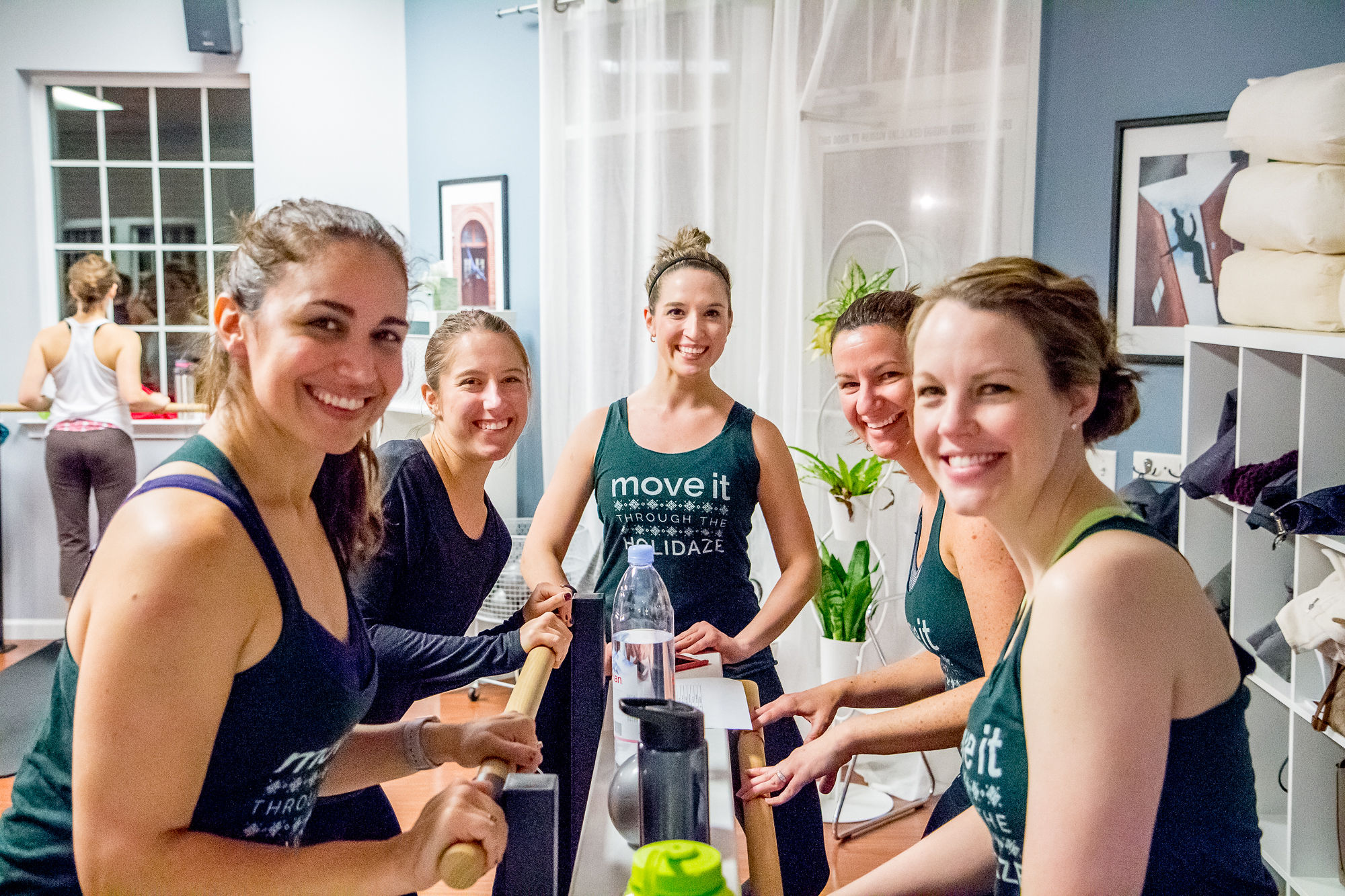 Become a Teacher: Train with Move It Studio
January 20, 2020
Have you ever wondered what it takes to become a movement teacher? Maybe you can't stop picturing some arm circle choreography when you're listening to the radio. Maybe you can't get that Pilates prop sequence out of your head. Maybe you're just looking to deepen your understanding of what is actually behind the energizing classes […]
read more >
---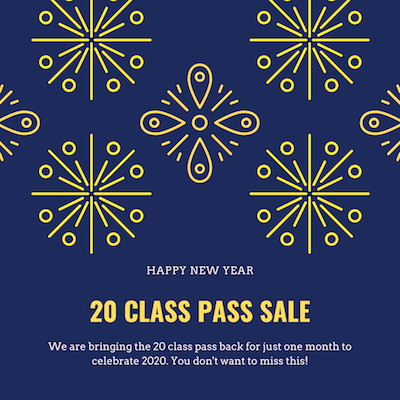 It's 2020 and the 20 class pass is back!
January 2, 2020
We're getting ready to kick off this decade in a big way, and what better time than to bring back an old friend so you can MOVE IT with us . Our 20 Class Pass will be available for purchase for a limited time only (1/1/2020 through 1/31/2020), at $360. This brings the rate for each […]
read more >
---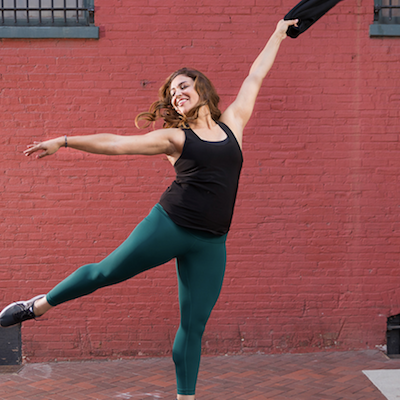 A Wish for the New Year
December 23, 2019
A few months ago, I finally sat down and put into words so many of my feelings surrounding Move It Studio's mission. If you haven't read it yet, please do! In what I titled my Move It Manifesto, I talked a little bit about my experience in the dance world and what brought me to start […]
read more >
---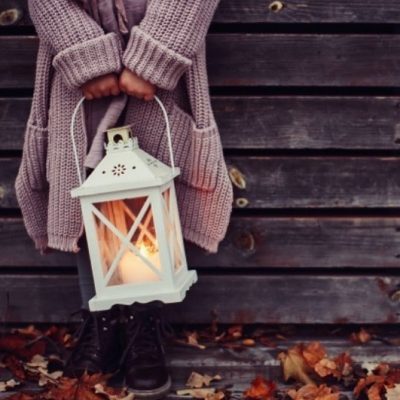 Family Yoga
December 5, 2019
This weekend is FAMILY YOGA: Winter Solstice⁠⁠A celebration of light + movement 🌟 This Saturday, December 7th at 10:30 am. Sign up on Mindbody! ⁠⁠Let you and your little light shine!
read more >
---
Gift Card Sale
November 30, 2019
'Tis the season of giving and our annual gift card sale is back! From now through Monday, December 2 only, you'll enjoy $20 off the $100 gift card or $10 off the $50 gift card. These deals are only available once a year and are the perfect way to share the love with the movers […]
read more >
---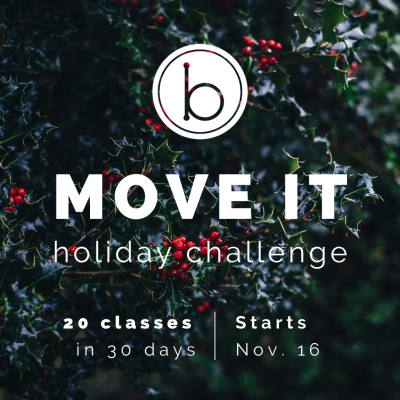 Holiday Challenge 2019
November 5, 2019
Whether you've been around Move It a little or a lot, you've definitely heard about our epic challenges. Move It clients are some of the most motivated people around and they love to let their motivation shine during challenges! And we love to reward our clients with fun giveaways including a FREE tank to everyone […]
read more >
---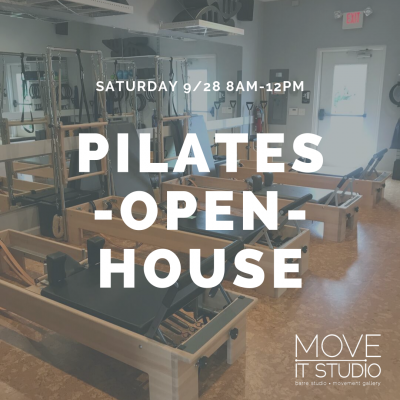 Pilates Open House
September 16, 2019
Join us Saturday, September 28th from 8am-12pm to learn all about the new Pilates equipment in Studio B! We will be doing a few demonstrations and you will be able to try out the reformers for yourself as well. Fresh Habits will also be there with some small bites.
read more >
---
Fresh Habits is Coming to Move It Studio
September 11, 2019
Hello, Move It Community! Fresh Habits is a locally owned business that provides balanced meals that are fresh, delicious and made from scratch using the highest quality ingredients we can find.  Eating healthy doesn't mean you have to sacrifice eating good food! We strive to provide our community with a healthy alternative to all the […]
read more >
---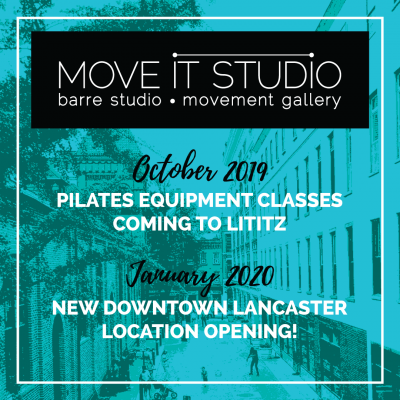 BIG ANNOUNCEMENT
September 4, 2019
It's time for the next step! When I opened Move It Studio 5 years ago, I had no idea what to expect. It felt like the riskiest, most vulnerable step I had ever taken. Opening the first barre studio in Central PA was a big deal and putting my own brand of barre and vision […]
read more >
---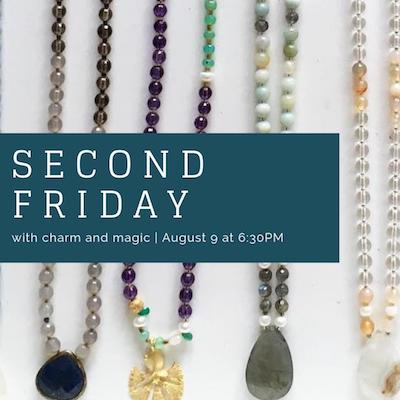 Special Event: Pop-Up Shop with Charm + Magic
July 21, 2019
May you find creative pauses of opening and closing. Big adventure intertwined with nourishing sustenance, preferably on a picnic blanket. May the inhale be deep and unhurried; flooding your body to feed your spirit. Allowing the exhale to be a natural response, a conversation with what was just received. May you trust that the depths […]
read more >
---