It's Indie Retail Week in Lancaster City: get in on a deal now!
Everyone loves a deal. Everyone loves supporting local. This week, you get the best of both worlds. Move It is celebrating Indie Retail week by offering some amazing deals! These are especially for all the newbies who've never had the Move It experience before. Just use code "INDIERETAILWEEK" for $10 off any new client special and earn a FREE tank (while supplies last). All new client specials are one-time use, so if it's been a while and you've never used a special, now is the time.
3 classes for $30 NOW only $20
2 weeks unlimited classes at $49 NOW only $39
3 sauna sessions (30 minutes) for $60 NOW only $50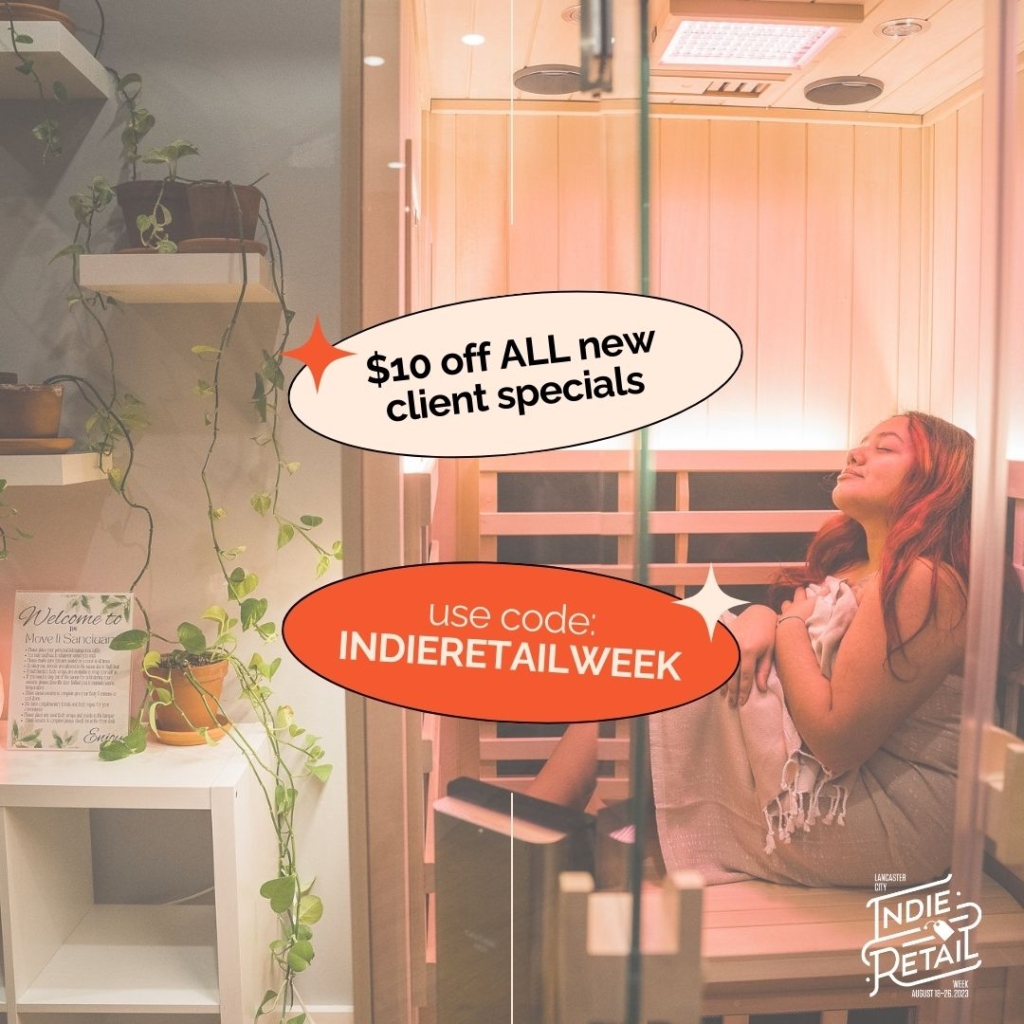 Plus, while supplies last, you'll earn a FREE branded Move It tank just for purchasing a new client special through this promotion. Make sure to purchase by August 26 and use code INDIERETAILWEEK to get the deal.
Questions? We're here. Email info@moveitstudio.com or call/text 717-925-9970.