Featured Mover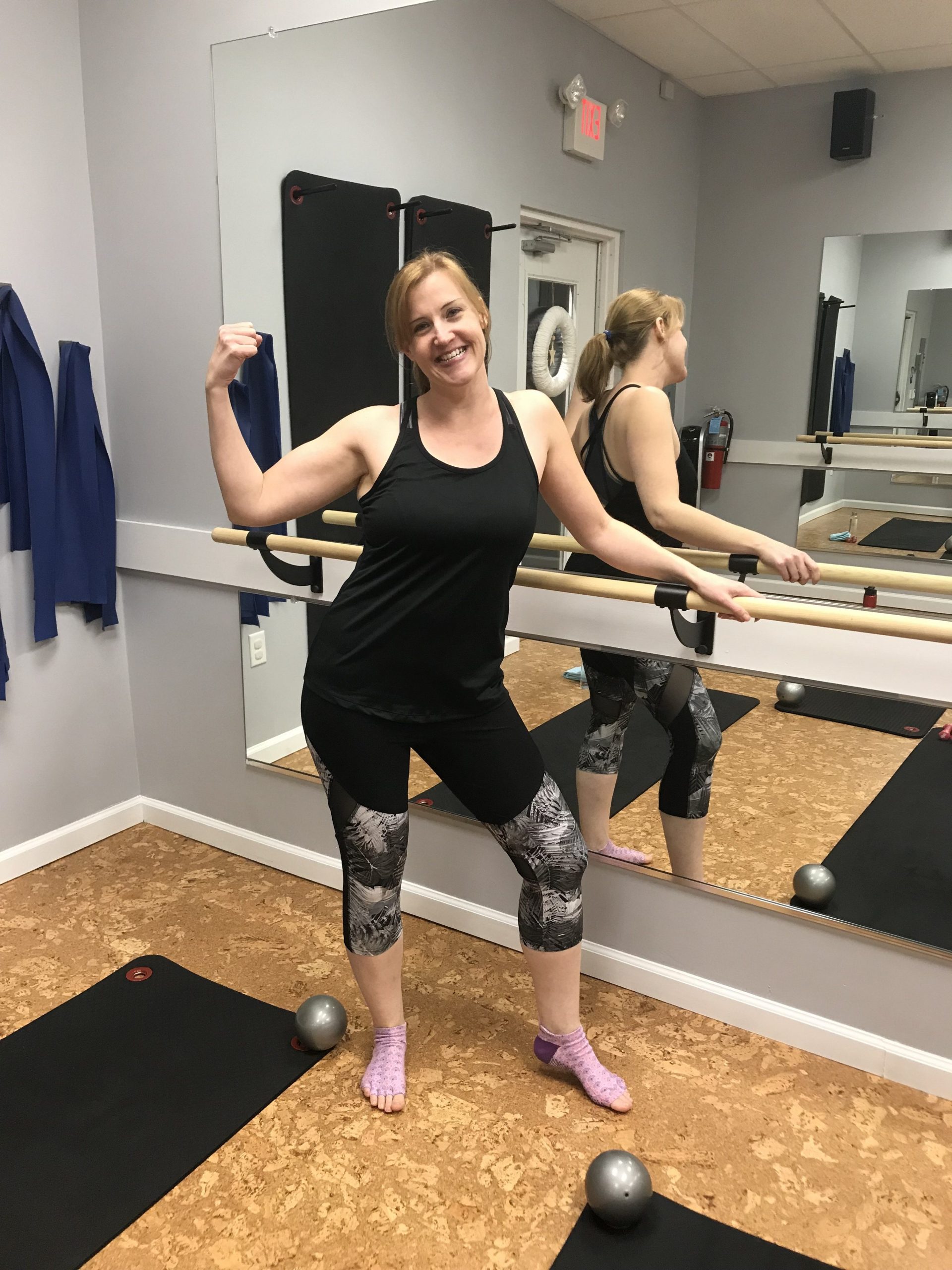 Rebecca Horvath
What is your occupation?
New Business Specialist with a veterinary supply company.
How long have you taken classes at Move It Studio?
Since June of this year.
Why did you start taking classes at Move It Studio?
A friend of mine recommended it and I was really trying to find something that would help recharge my fitness routine.
What is your favorite part of taking classes at Move It Studio?
The sense of accomplishment and knowing you're doing something to improve both your mental and physical health (and being sore the following day reminds you that you really worked those muscles!).
What have you gained from your time with us?
Honestly - it's what I've lost! I'm down almost 15 lbs since I first started taking class and I can see a noticeable difference in my muscle tone and strength. It's a great motivator to stick with it!
What would you say to someone considering to start taking barre classes?
Definitely give it a try! It's so rewarding when you see the difference it can make.

Notice: Trying to access array offset on value of type bool in /home/sport231/moveitstudio/wp-content/themes/moveit2020/functions.php on line 199

Stay Connected
(call, text, email)
GIVE YOURSELF SPACELET YOUR SOUL EXPLORESTAND IN THE GREATNESS THAT YOU AREHONOR YOUR BODYBE PRESENTFIND YOUR OWN THINGFEEL ACCOMPLISHEDHONOR AND LOVE YOURSELFYOU ARE MORE THAN A WORKOUTYOU ARE ENOUGHDO THE HARD WORK IN THE COMMUNITYYOU ARE A MULTIDIMENSIONAL WARRIORGIVE YOURSELF SPACELET YOUR SOUL EXPLORESTAND IN THE GREATNESS THAT YOU AREHONOR YOUR BODYBE PRESENTFIND YOUR OWN THINGFEEL ACCOMPLISHEDHONOR AND LOVE YOURSELFYOU ARE MORE THAN A WORKOUTYOU ARE ENOUGHDO THE HARD WORK IN THE COMMUNITYYOU ARE A MULTIDIMENSIONAL WARRIORGIVE YOURSELF SPACELET YOUR SOUL EXPLORESTAND IN THE GREATNESS THAT YOU AREHONOR YOUR BODYBE PRESENTFIND YOUR OWN THINGFEEL ACCOMPLISHEDHONOR AND LOVE YOURSELFYOU ARE MORE THAN A WORKOUTYOU ARE ENOUGHDO THE HARD WORK IN THE COMMUNITYYOU ARE A MULTIDIMENSIONAL WARRIOR