New Class Times for the Fall
Coming to both locations this fall: new class times! Many of you have asked for more times to get your barre burn on so we're increasing our class time offerings just for you.
Starting September 12, the Lancaster location will now offer 6 AM classes twice a week. This time is perfect for those who want to workout before going to work and street parking is FREE downtown before 7 AM with plenty of available spaces at this time.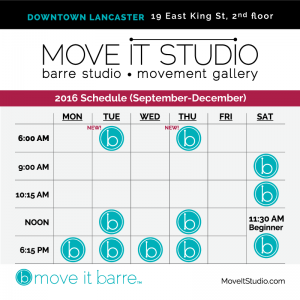 Our suburban location at the Brighton Village Shoppes will add three 9:15 AM timeslots on Monday, Wednesday, and Saturday. Now, you can get your fav workout in all week long!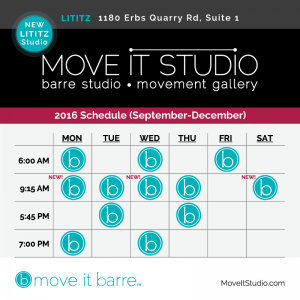 We're so excited to expand our studio offerings. As our team grows, look for more! Interested in teacher training? Click here to find out more about our fall training. Thank you all for making our studio the vibrant place that it is!