It's Diva Week!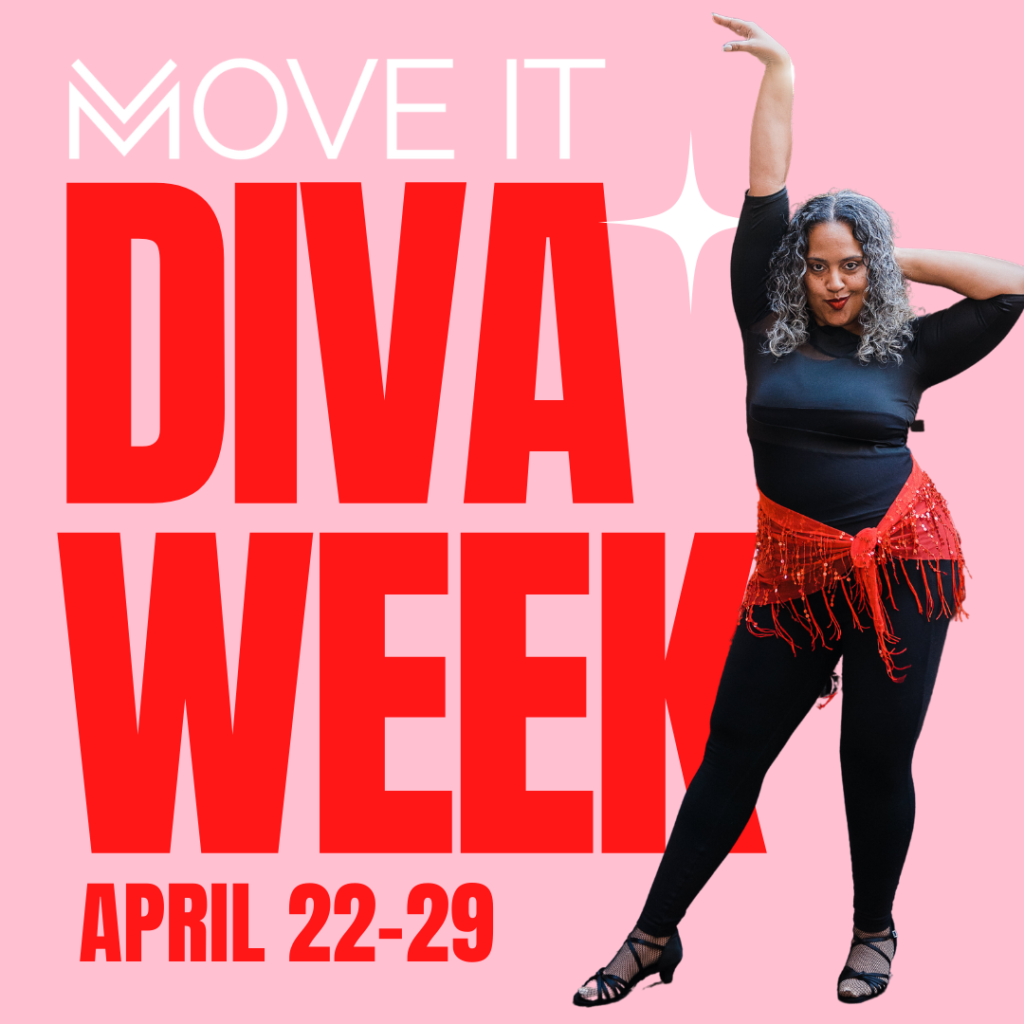 Why "DIVA REALNESS" week?
We love a theme week at Move It Studio. It's a chance for teachers to flex their creativity, to change things up, and to have fun!!! No matter what, every theme week, Move It teachers ramp up the energy. And this week is perfectly timed. Because energizing your body, mind, and spirit is what we're about.
We do that by offering you the best in boutique fitness. Classes and a vibe that is competitive with what the industry has to offer. Creating an outlet for so many fierce women, men, and non-binary folks is what we do. And, we are about uplifting the whole!
If you pay attention to the news, you've likely seen that women's rights are on the line. You've seen violence against BIPOC and trans folks continue. And you've seen the beauty that the drag world offers being threatened. These are the exact communities that have made the amazing artists we get to dance to this week possible! We are here to celebrate, uplift, and support.
Move It is, and always will be, a space that welcomes ALL bodies. So when you are shaking it, shimmying, and just enjoying yourself during Diva Realness week, remember this: you are enough. You are enough right now. And showing up for you, and supporting this business, is creating change.
And to celebrate "divaness" even more, we are having 3 giveaways! Each class you attend, you can get an entry for our drawings. Just look at what you could win …
Prize 1: Divine Diva … to celebrate yourself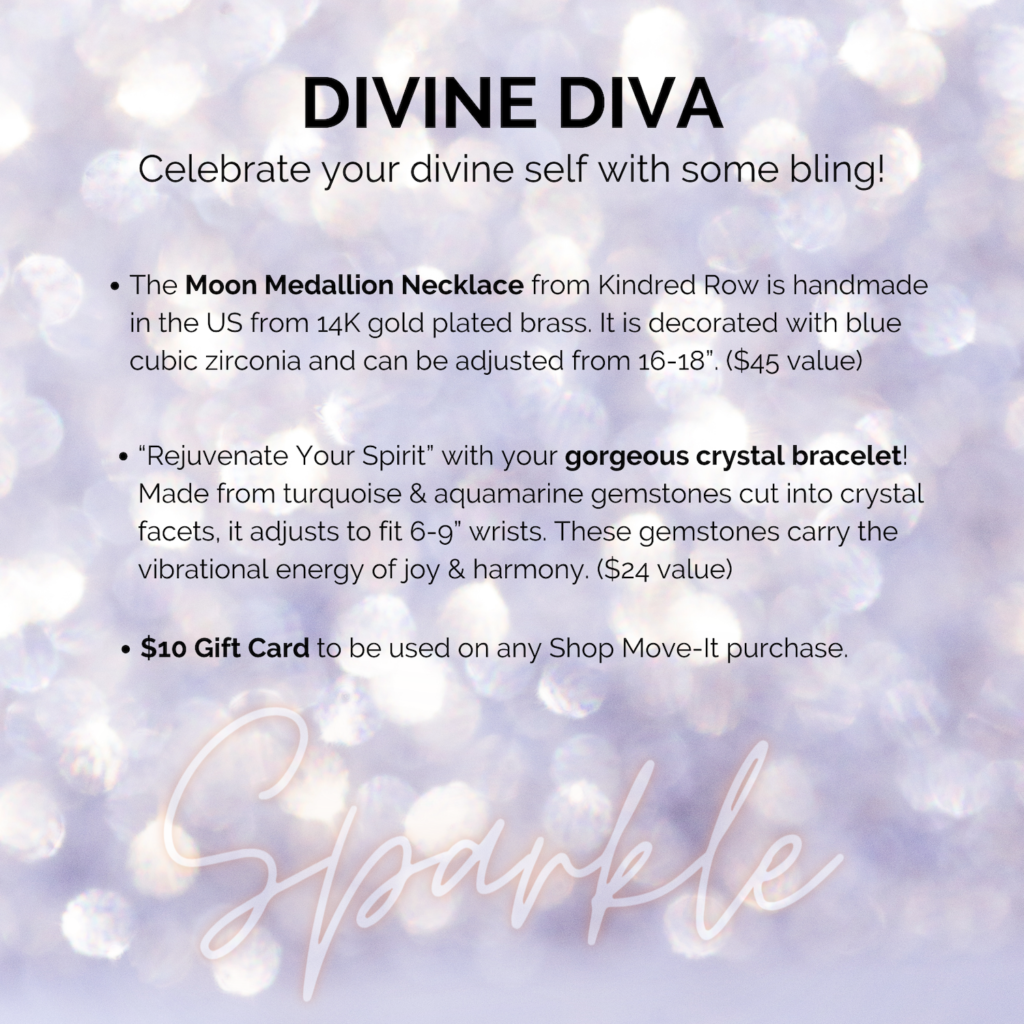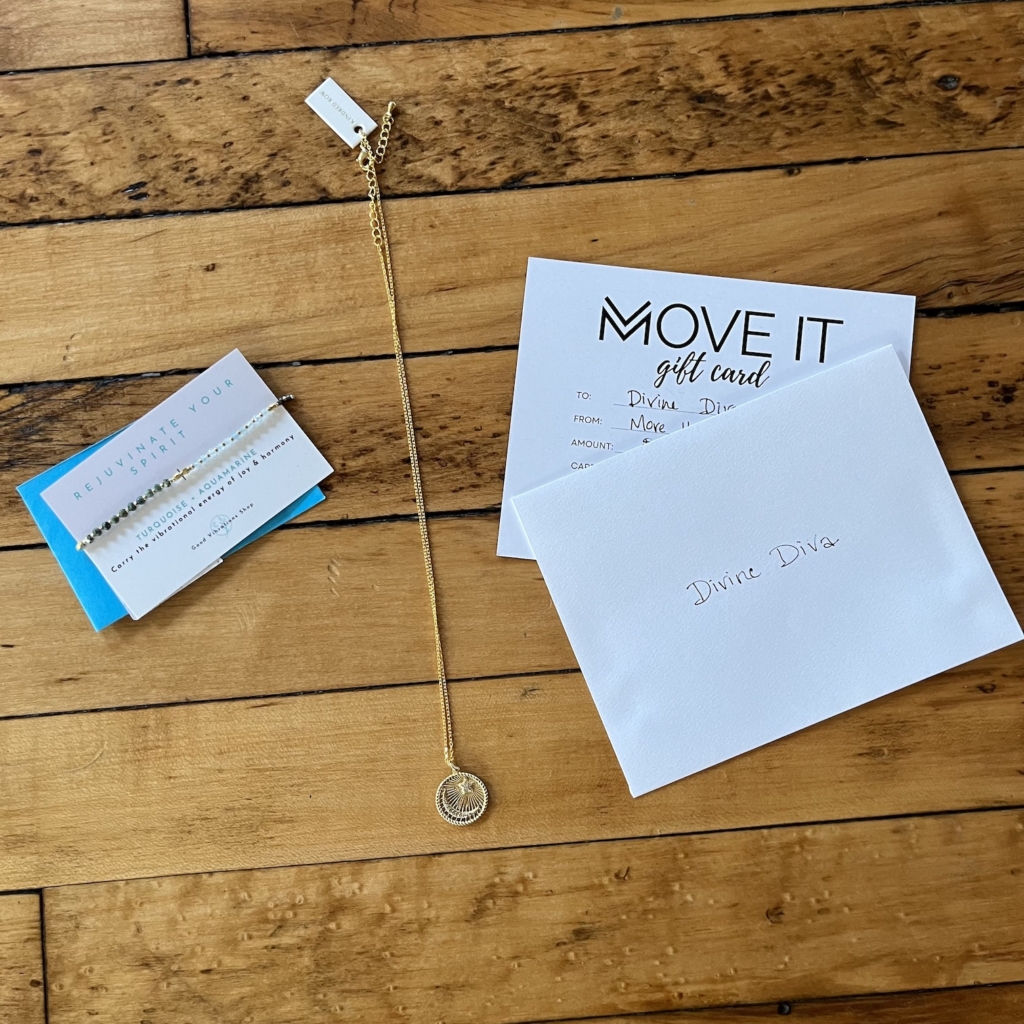 Prize 2: Hydrated Diva … to feel your best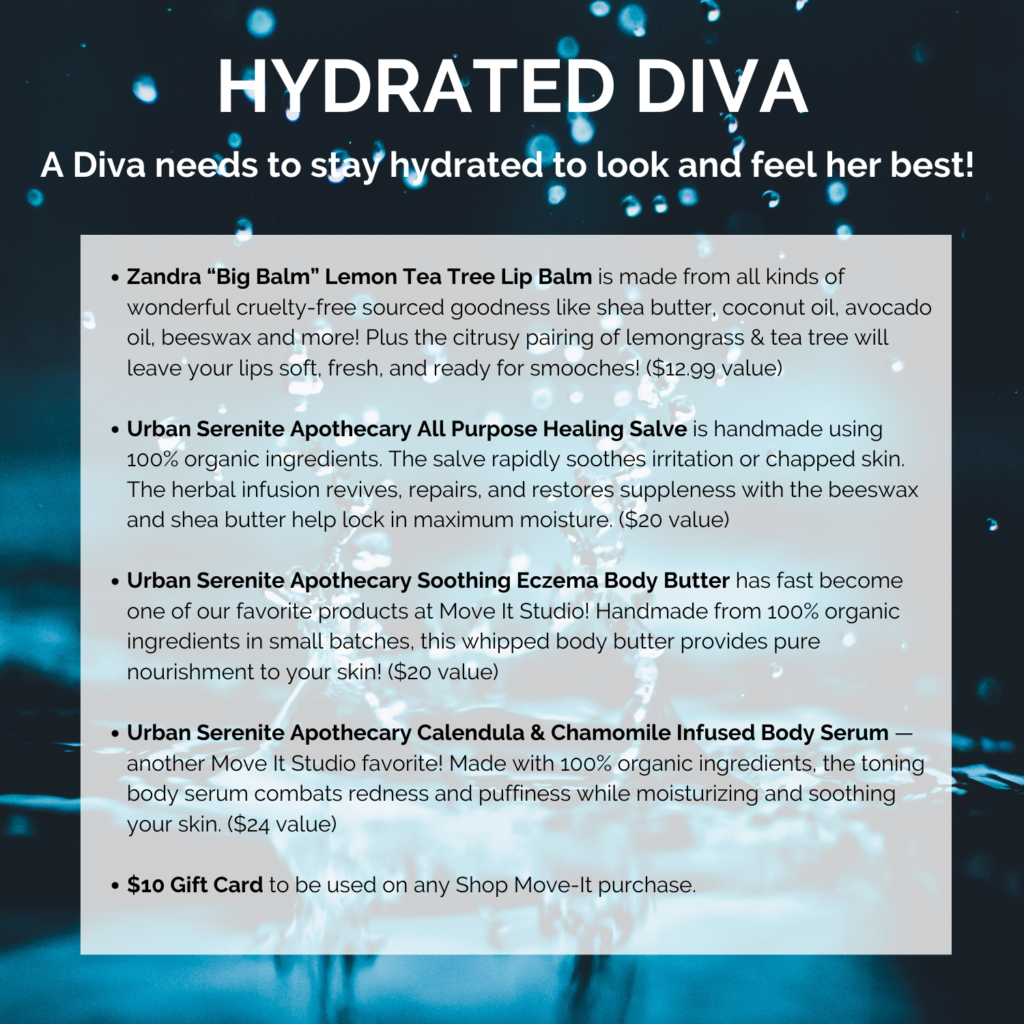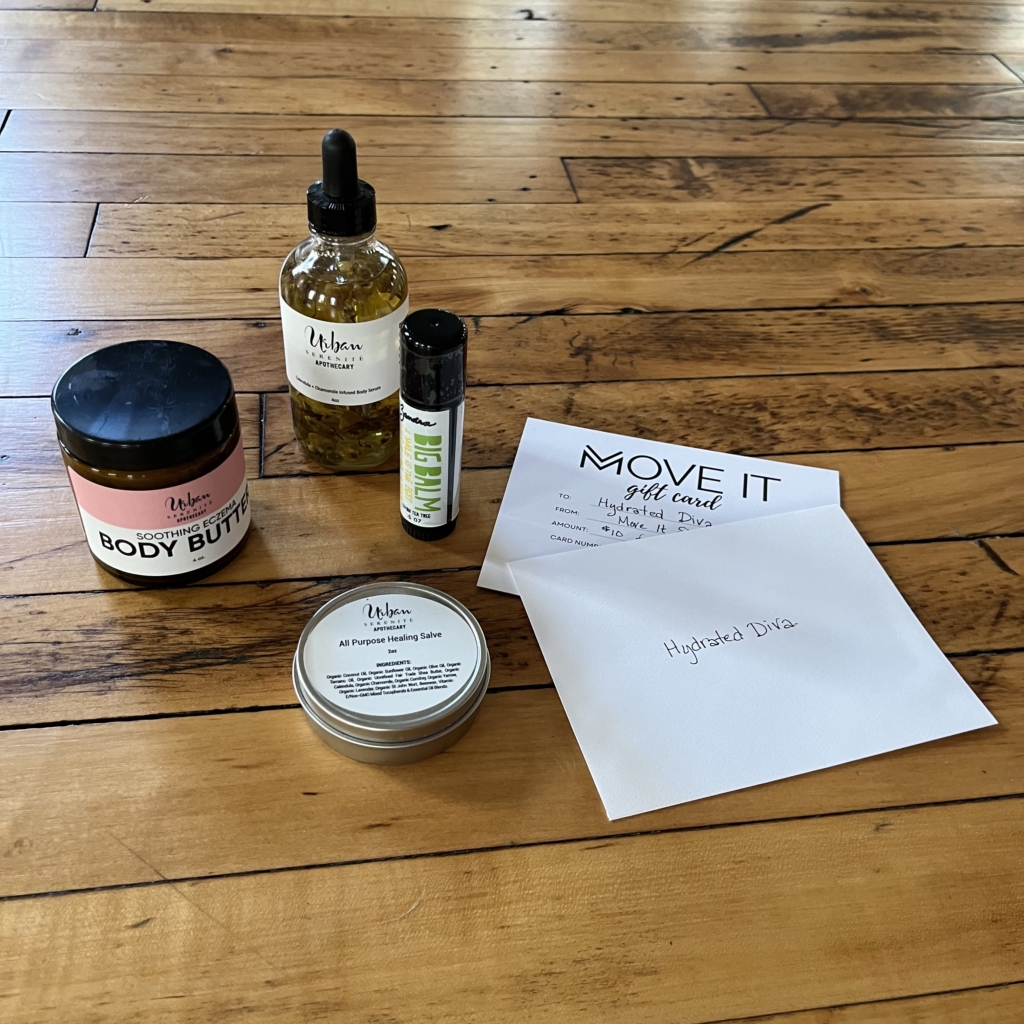 Prize 3: Move It In Style Diva … self explanatory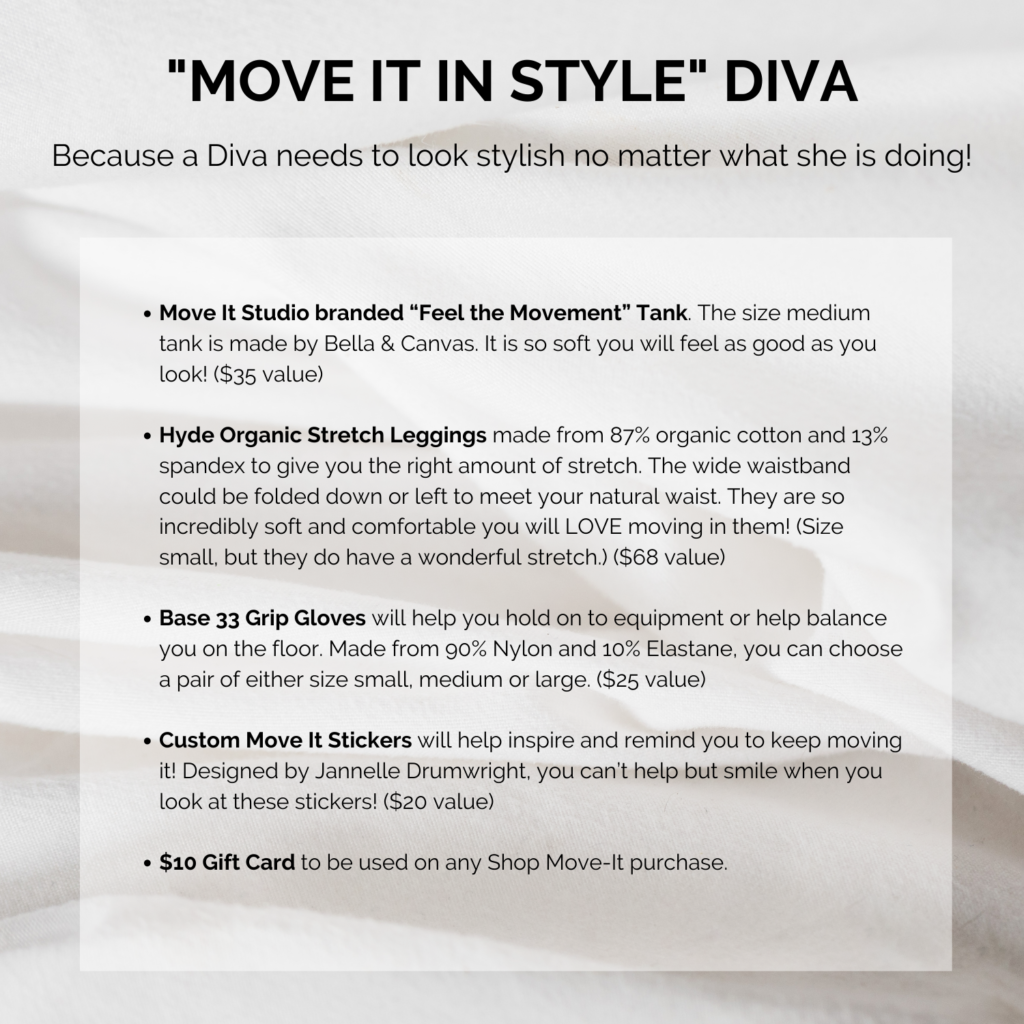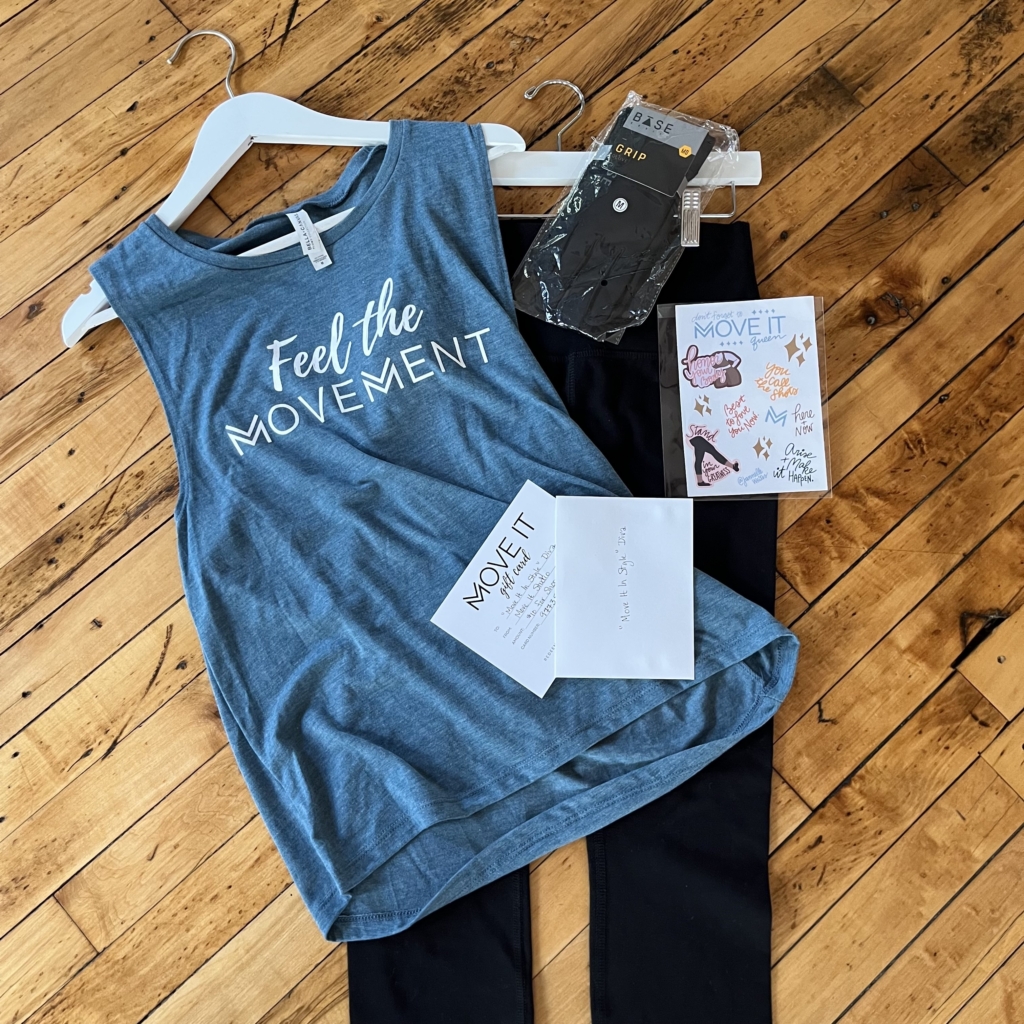 Want to be a diva?
We're able to do amazing things like meaningful theme weeks because of our members. If you're not yet a member just contact us by sending an email or giving us a call (or text) at 717-925-9970.
We'd love to hear about your Move It experience and share options to get you plugged in!