Featured Mover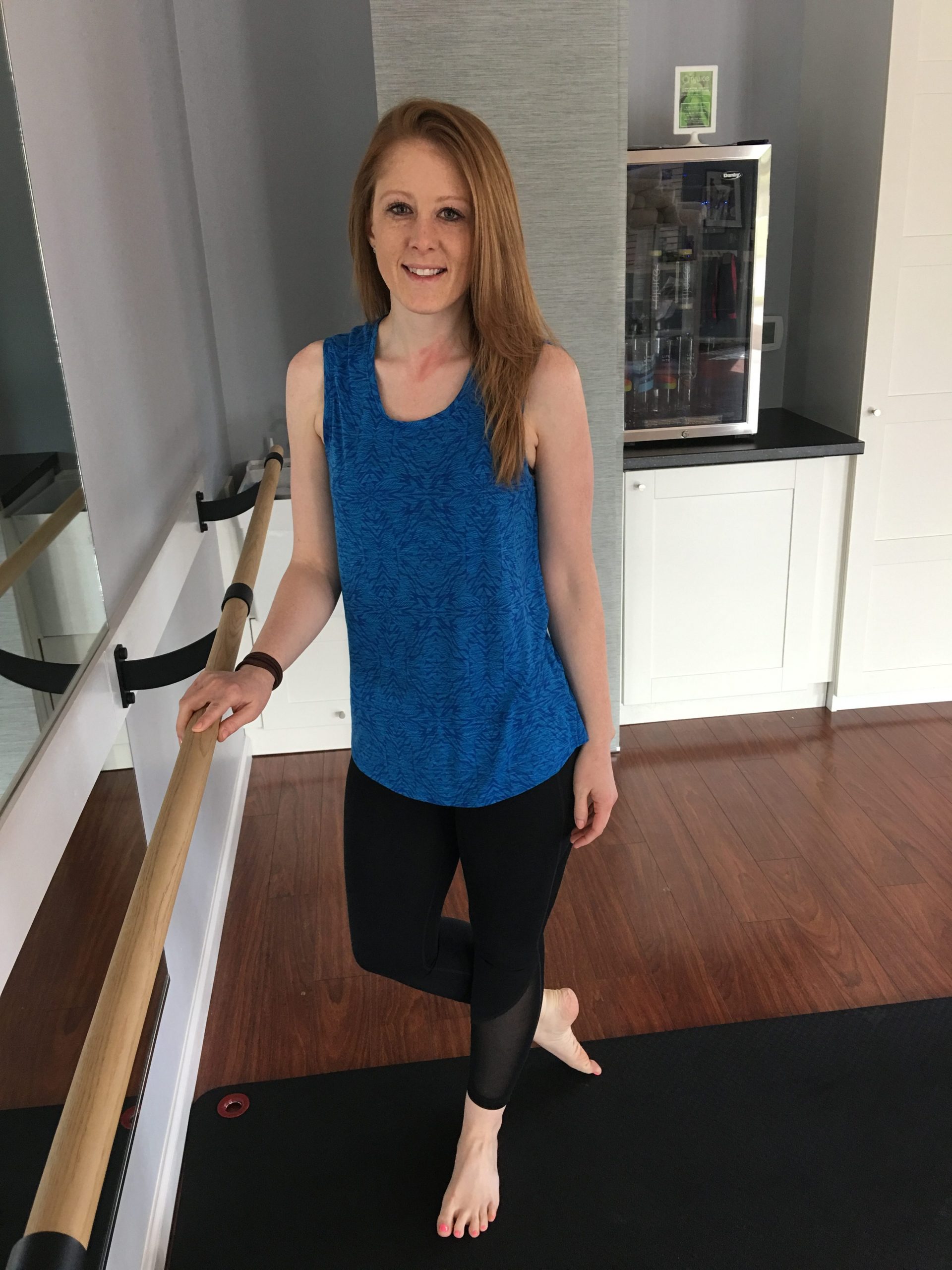 Samantha Quisgard
What is your occupation?
Associate Editor, Men's Health & Women's Health International
How long have you taken classes at Move It Studio?
About 2 years.
Why did you start taking classes at Move It Studio?
Growing up as a dancer, I had been looking to get back into dance for a long time when I heard about Move It. I love being able to have something I'm passionate about and genuinely really enjoy be a part of my workout.
What is your favorite part of taking classes at Move It Studio?
Of all of the places I've taken barre, I've found that Marie and the other teachers at Move It do the best job at finding the perfect mix of combining classic ballet/dance moves with strength training and just enough cardio to really get you sweating while still having a blast.
What have you gained from your time with us?
I am a huge victim of exercise boredom and tend to switch up my classes and workout programs extremely often, but with Move It, I've found something I can stick with that continues to challenge me.
What would you say to someone considering to start taking barre classes?
Don't knock it until you try it (and don't be afraid to try it!). Whether you've danced your entire life or never set foot in a studio, Marie designs her classes to make every single person who steps foot inside feel welcome and at home.

Notice: Trying to access array offset on value of type bool in /home/sport231/moveitstudio/wp-content/themes/moveit2020/functions.php on line 199

Stay Connected
(call, text, email)
GIVE YOURSELF SPACELET YOUR SOUL EXPLORESTAND IN THE GREATNESS THAT YOU AREHONOR YOUR BODYBE PRESENTFIND YOUR OWN THINGFEEL ACCOMPLISHEDHONOR AND LOVE YOURSELFYOU ARE MORE THAN A WORKOUTYOU ARE ENOUGHDO THE HARD WORK IN THE COMMUNITYYOU ARE A MULTIDIMENSIONAL WARRIORGIVE YOURSELF SPACELET YOUR SOUL EXPLORESTAND IN THE GREATNESS THAT YOU AREHONOR YOUR BODYBE PRESENTFIND YOUR OWN THINGFEEL ACCOMPLISHEDHONOR AND LOVE YOURSELFYOU ARE MORE THAN A WORKOUTYOU ARE ENOUGHDO THE HARD WORK IN THE COMMUNITYYOU ARE A MULTIDIMENSIONAL WARRIORGIVE YOURSELF SPACELET YOUR SOUL EXPLORESTAND IN THE GREATNESS THAT YOU AREHONOR YOUR BODYBE PRESENTFIND YOUR OWN THINGFEEL ACCOMPLISHEDHONOR AND LOVE YOURSELFYOU ARE MORE THAN A WORKOUTYOU ARE ENOUGHDO THE HARD WORK IN THE COMMUNITYYOU ARE A MULTIDIMENSIONAL WARRIOR