New Activewear at Move It Studio
You're a trendsetter. That's why you've made Move It Studio, Lancaster's very first barre fitness studio, your workout destination. This fall, we're bringing you two of the hottest emerging activewear lines, not available anywhere else in the region! Styles will launch at our Brunch at Barre event Saturday, September 10.
Our mission at Hallow + Plank is to empower the inner YOU to be all that you can be and feel INSPIRED while doing it! When you wear Hallow + Plank you become part of our family and people who sweat together, stay together!
The word "HALLOW" has several meanings, one of which is described as being dedicated, determined and focused. A PLANK in fitness also requires focus and determination to be able to hold for extended periods of time. It can be challenging, but when it is mastered, there are many great health benefits such as improving your balance and posture, flexibility, core strengthening (which also relieves back pain), and can even improve your overall mood! When put together, Hallow + Plank represents a philosophy where when you work hard towards a goal, you can accomplish anything you put your mind to.
BE INSPIRED. BE STRONG. BE YOU.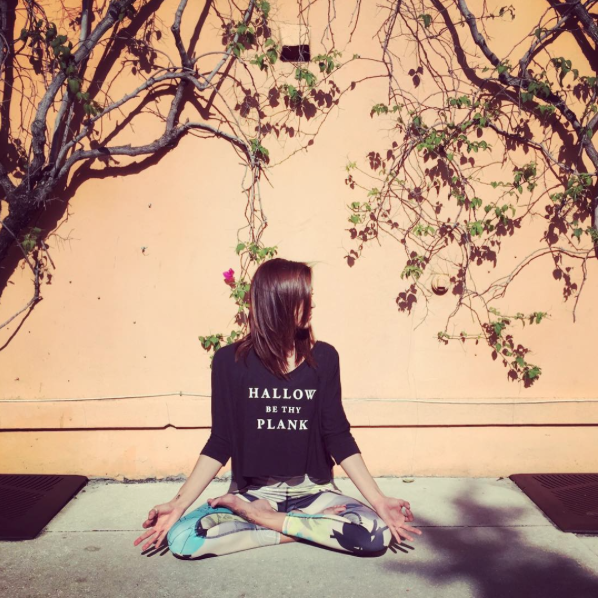 The DYI brand brings together fashionable clothing and healthy living in a unique way. It isn't just clothing, it's a mindset, a philosophy, and a movement! Define Your Inspiration is an activewear and lifestyle apparel brand with the perfect fusion of fashion, performance, and function. What inspires you to move? Whether you're inspired by a maximum intensity sweat session, strength training, or rejuvenating yoga class, DYI designs apparel specifically for your state of mind.  It's about living a happy, active, and balanced life by doing the things that inspire you!
Designed and Manufactured all in house in Houston, TX, our company is able to oversee every step of the process to ensure quality, superior fit and fast shipping.  We are proud to be made in the USA and to employ a talented group of people who cut, sew, print and design.