Big Changes for Move It Studio
Background
Just as the seasons are changing, Move It Studio is also entering into a time of transition. Over the past 3 years, we've gone from 1 teacher to 8 teachers (and two more in training!); from 1 location with just a few classes to 2 locations with a full range of classes; and from a daily attendance of around 10 to upwards of 40 clients per day. Not only that, but we've seen staff and clients get engaged, married, and have children all while making Move It an important part of their lives. We've seen numerous people discover the beauty of dance as they grow in awareness of the strength of their own bodies. We've hosted events from bachelorette parties to workshops, art openings to choreography showings.
In short, we've accomplished a lot together. Thank you.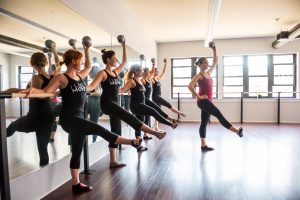 What's Happening
As some of you may be aware, the building that houses our Downtown Lancaster location has been purchased by Fulton Bank. They own the surrounding green space and plan to build a large office building for their employees. After a great deal of consideration, we've decided that with the current options available downtown, all of our classes will be moving to the Lititz location for the time being. In order to expand our studio offerings, including more classes and family programming, we are adding a second studio space to the Lititz location. Click here for a complete FAQ page.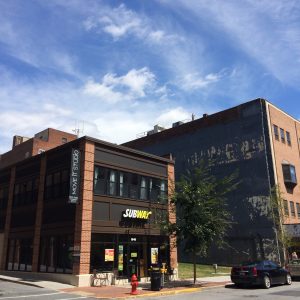 Personal Note from Marie
From the beginning, the studio has faced many unpredictable circumstances that have each time turned into amazing opportunities. This was an unexpected and difficult decision to make. We'd certainly stay open downtown if the building wasn't being purchased. We value each and every one of you, no matter where you take class and welcome everyone to continue with us as we go through this transition. I truly believe that this change is just another opportunity to learn, grow, and move us further along in offering each of you energizing movement to find your inner dancer.