Featured Mover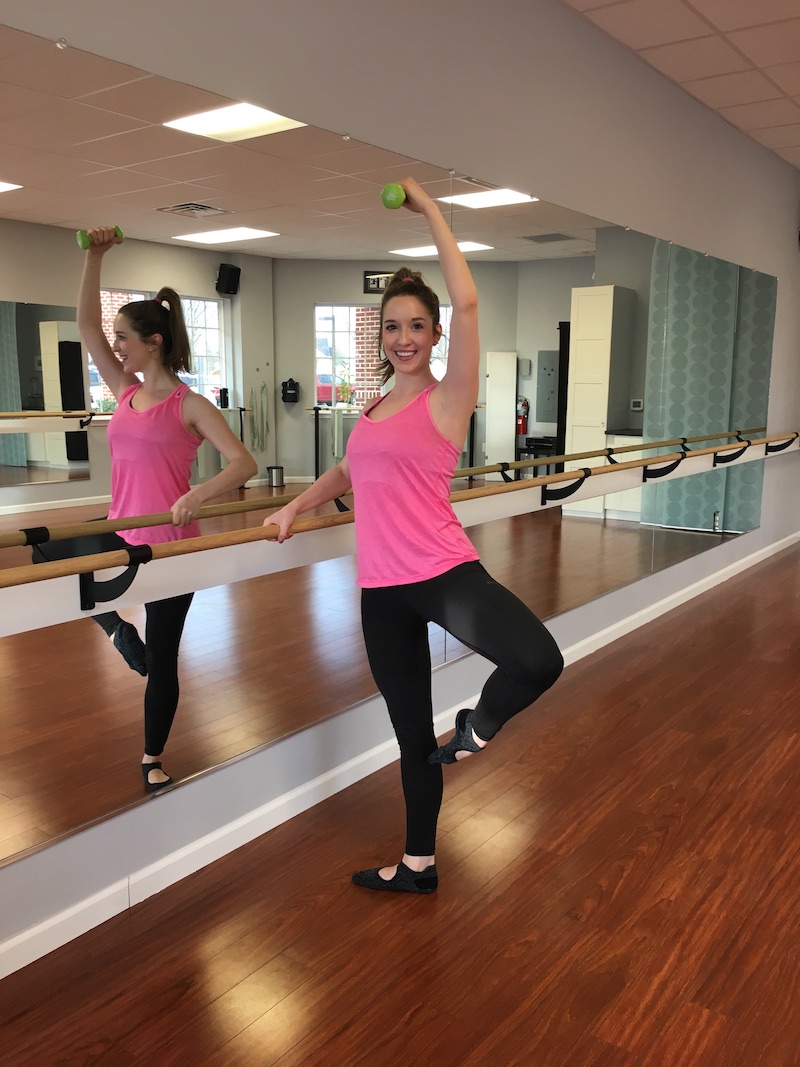 Natalia Tarasiuk
What is your occupation?
Clinical Pharmacist
How long have you taken classes at Move It Studio?
About one and a half years.
Why did you start taking classes at Move It Studio?
My best friend, Natalka, moved to Lancaster and did her research and found the studio online. We wanted a way to motivate each other to work out and have fun and at the same time. Move It Studio was a perfect fit!!
What is your favorite part of taking classes at Move It Studio?
I love the guaranteed release of endorphins after every class due to the great music, awesome exercises, and enthusiasm from the teachers.
What have you gained from your time with us?
I have gained both physical and emotional strength.
What would you say to someone considering to start taking barre classes?
If you're looking for a fun, non-judgmental, effective place to work out, I'll see you at the barre!!!

Notice: Trying to access array offset on value of type bool in /home/sport231/moveitstudio/wp-content/themes/moveit2020/functions.php on line 199

Stay Connected
(call, text, email)
GIVE YOURSELF SPACELET YOUR SOUL EXPLORESTAND IN THE GREATNESS THAT YOU AREHONOR YOUR BODYBE PRESENTFIND YOUR OWN THINGFEEL ACCOMPLISHEDHONOR AND LOVE YOURSELFYOU ARE MORE THAN A WORKOUTYOU ARE ENOUGHDO THE HARD WORK IN THE COMMUNITYYOU ARE A MULTIDIMENSIONAL WARRIORGIVE YOURSELF SPACELET YOUR SOUL EXPLORESTAND IN THE GREATNESS THAT YOU AREHONOR YOUR BODYBE PRESENTFIND YOUR OWN THINGFEEL ACCOMPLISHEDHONOR AND LOVE YOURSELFYOU ARE MORE THAN A WORKOUTYOU ARE ENOUGHDO THE HARD WORK IN THE COMMUNITYYOU ARE A MULTIDIMENSIONAL WARRIORGIVE YOURSELF SPACELET YOUR SOUL EXPLORESTAND IN THE GREATNESS THAT YOU AREHONOR YOUR BODYBE PRESENTFIND YOUR OWN THINGFEEL ACCOMPLISHEDHONOR AND LOVE YOURSELFYOU ARE MORE THAN A WORKOUTYOU ARE ENOUGHDO THE HARD WORK IN THE COMMUNITYYOU ARE A MULTIDIMENSIONAL WARRIOR