Barre Studio
Barre
Move It Barre classes are a fusion of ballet-based exercises and Pilates set to an eclectic mix of music. You might shake and burn in places you haven't worked before, but you'll leave feeling energized! No dance experience is required. Classes are designed to accommodate all fitness levels including prenatal and postpartum bodies.
Class Schedule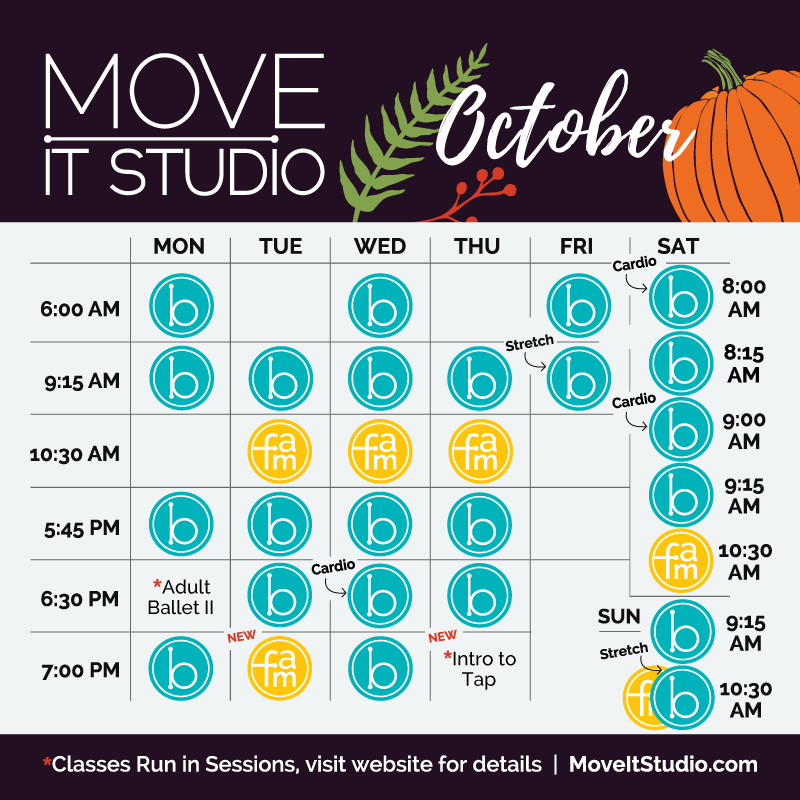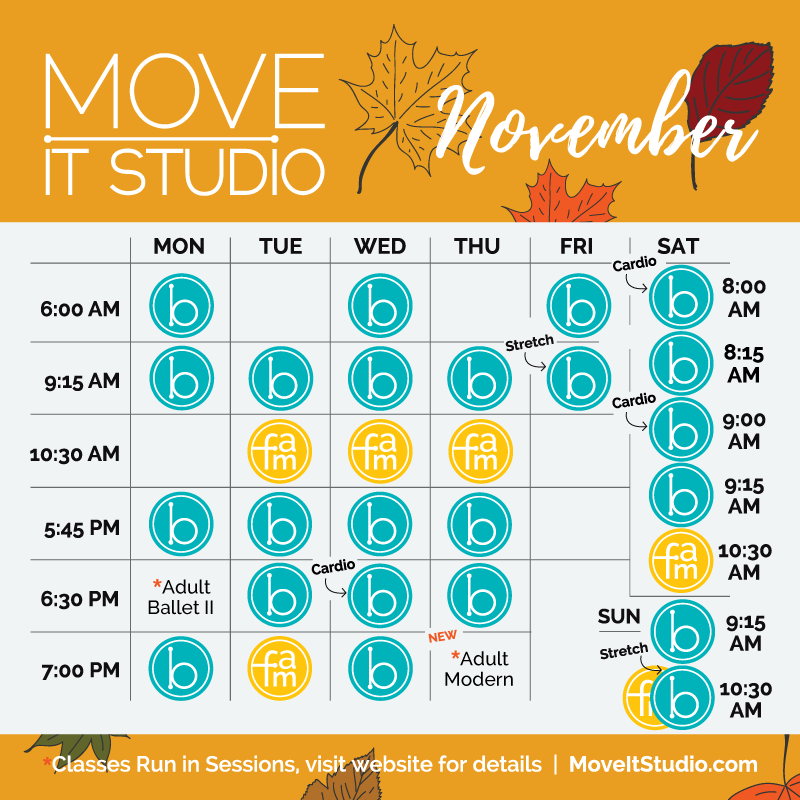 Non-Membership Options
Single Class Rate – $24
5 Class Pass– $99 (3 month expiration)
10 Class Pass– $180 (3 month expiration)
New Client Special – 2 Weeks Unlimited – $49.
Membership Options
Monthly membership options are also available and provide amazing savings to help you reach your goals. Contact us at info@moveitstudio.com to find out more.