Client of the Month
Mary Ellen Kline, Research Assistant in Product Development for The Hershey Company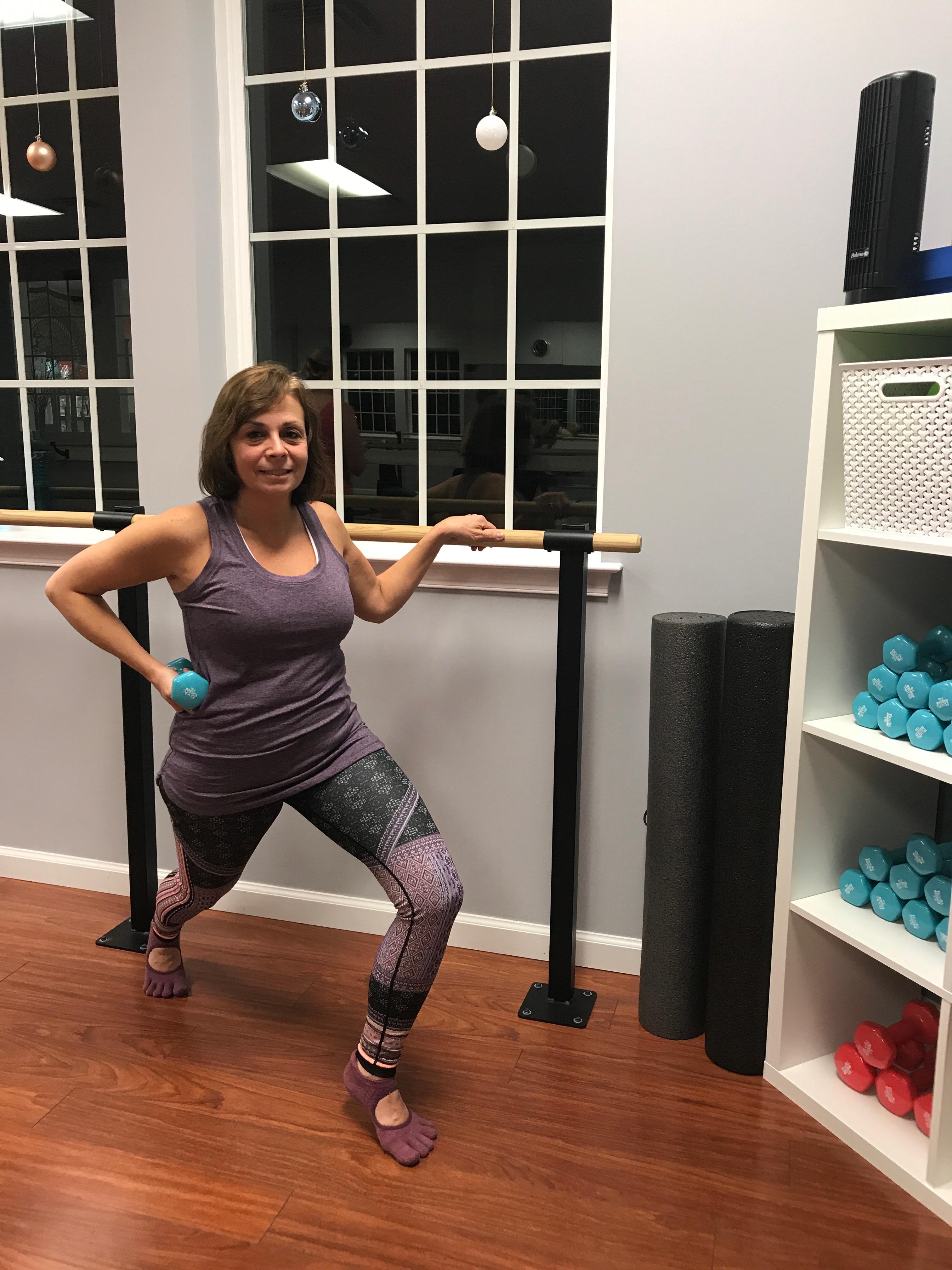 How long have you taken classes at Move It Studio? I have been taking classes since January 2017 (but feels like the Instructors have been like family for years)!
Why did you start taking classes at Move It Studio?
I was at a gym working out and the spin instructor (who also comes to Move It Studio) told me about barre and encouraged me to try. I went to one class with her and signed up immediately! I can't get enough!
What is your favorite part of taking classes at Move It Studio?
There are so many reasons why I love taking barre! Not only is it a great workout, but each instructor is special in her own unique way, challenging you to do better each time! The main reason why I love Move It Studio is because it is a place of encouragement--empowering each and every person to be the best they can be. Plus, having seasonal challenges makes it fun to set achievable goals!
What have you gained from your time with us?
Throughout this year, I have gained not only physical strength, but confidence and a better understanding that it is okay to focus on myself. I've also gained some true friendships!
What would you say to someone considering to start taking barre classes?
I would tell someone if you get bored easily working out to give this a try! The variety of music and instructors will keep you on your toes (ballet toes you didn't know you had) and you will meet an amazing group of women!