Monthly Mover
Claudia Pace,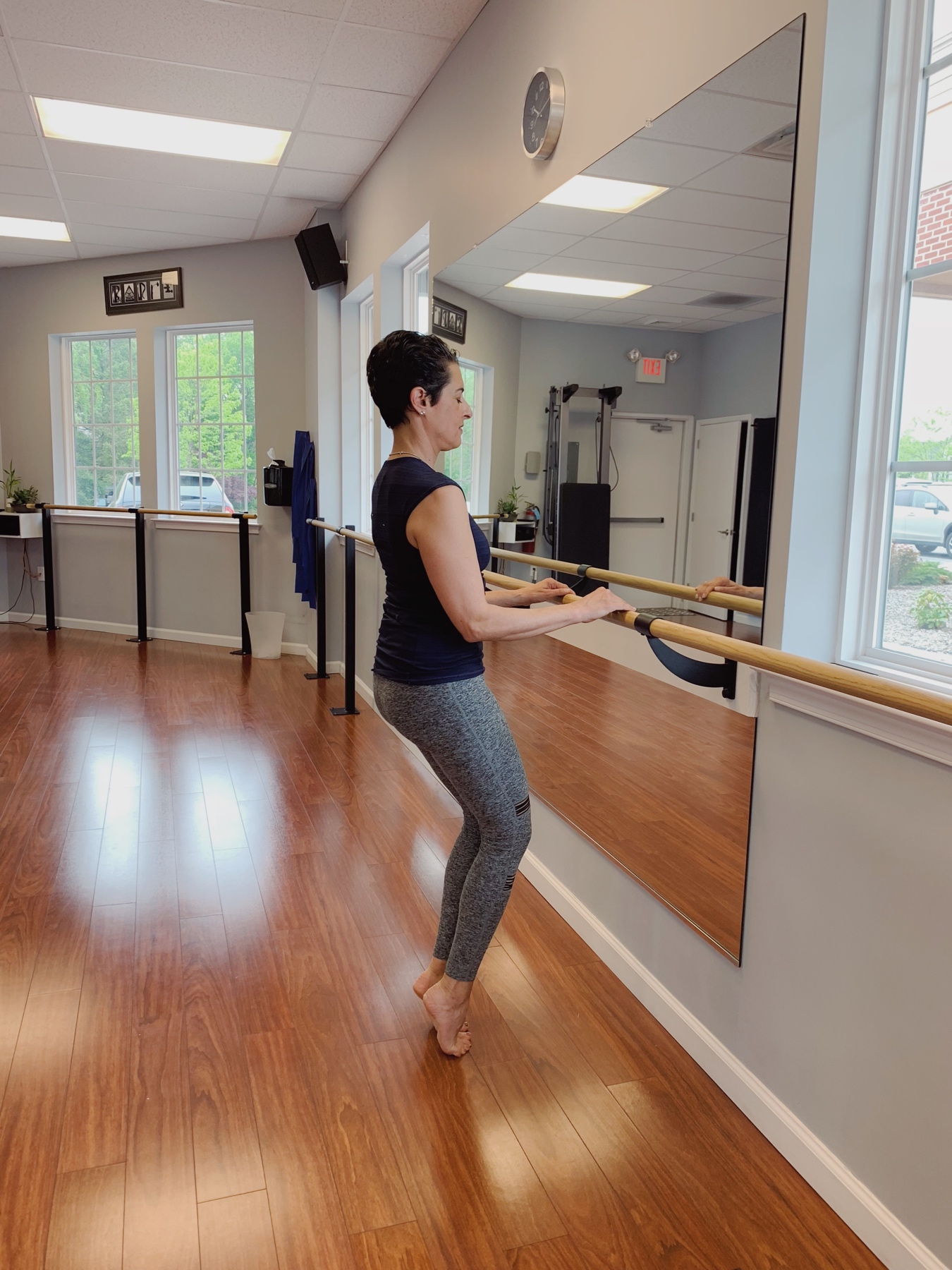 How long have you taken classes at Move It Studio? August 29, 2018 was my first class, 7:00 pm Move It Barre with Regina. We were in the process of relocating from Connecticut and I had just dropped my youngest son off to college. I was staying in a hotel that night and meeting the movers the next morning at our rental apartment in Lancaster. I'll never forget how much I needed the break from the activity around me and felt great to get to Regina's class that night.
Why did you start taking classes at Move It Studio?
I had been a devotee of Simone Gell, a Exhale NYC trained barre teacher, while living on the shoreline of Connecticut. I wanted to continue my practice and was happy to find Move It Studio easily accessible from my new home in Lancaster. Marie's Move It website gave me a good feeling about the vibe of the studio and I knew I would enjoy classes there.
What is your favorite part of taking classes at Move It Studio?
I like the variety of classes offered, as well as the cross-section of enthusiastic teachers!
What have you gained from your time with us?
I have continued to see the benefits of weight-baring exercise on my physical body. And I continue to feel great mentally even after I've walked out the door after class.
What would you say to someone considering to start taking barre classes?
Barre classes are hard work, but guaranteed results come over time. With encouragement from Move It Barre teachers, I would echo their sentiments of working with correct form, working from the core, working in deliberate movements to reach a desired goal. And some advice for the new student: follow the teacher's lead and remember to SMILE!